Boat Booking Management Features
We build amazing features for our customers. Do you want to develop anything special? Feel free to contact us!
Fleet management
Organize your boat fleet with simple control over your mobile device
Reservations
Get useful insights into your reservations, don't let your money sail away!
Marketing offers
Send nicely styled email offers to your clients and customers with a few clicks.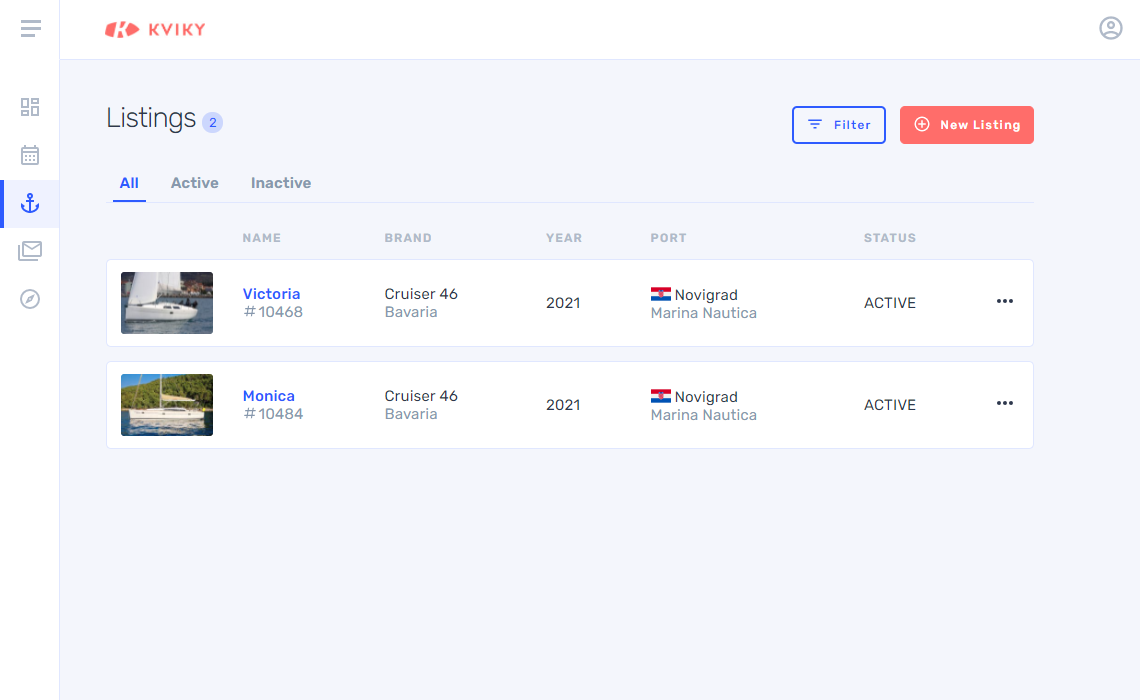 Fleet management
Manage your listings!
Collect all the details about the fleet, including parameters, locations, equipment and gallery images. We're preparing useful tools to help you propagate and export data to your customers and partners. Be ready to share and export!*
*Data exports are still work in progress. We plan to help you create .csv, .pdf files and emails.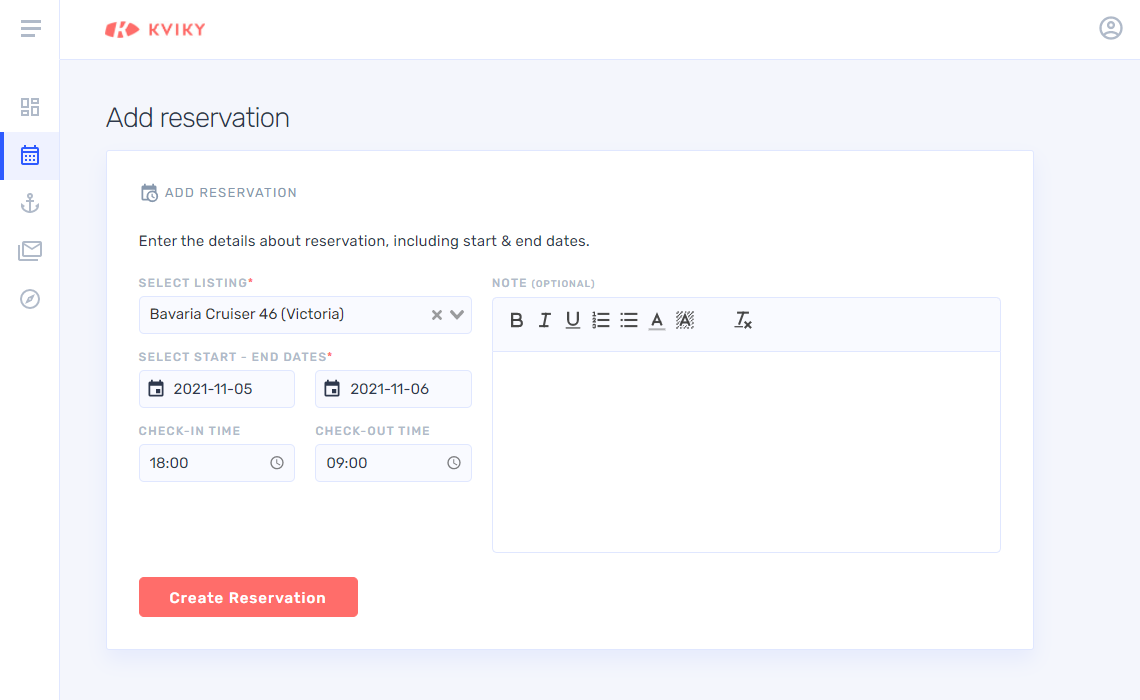 Reservations
Manage availability!
Keep an eye on your reservations with ease to use calendars. The details are collected and help you make more smarter decisions in upcomming seasons.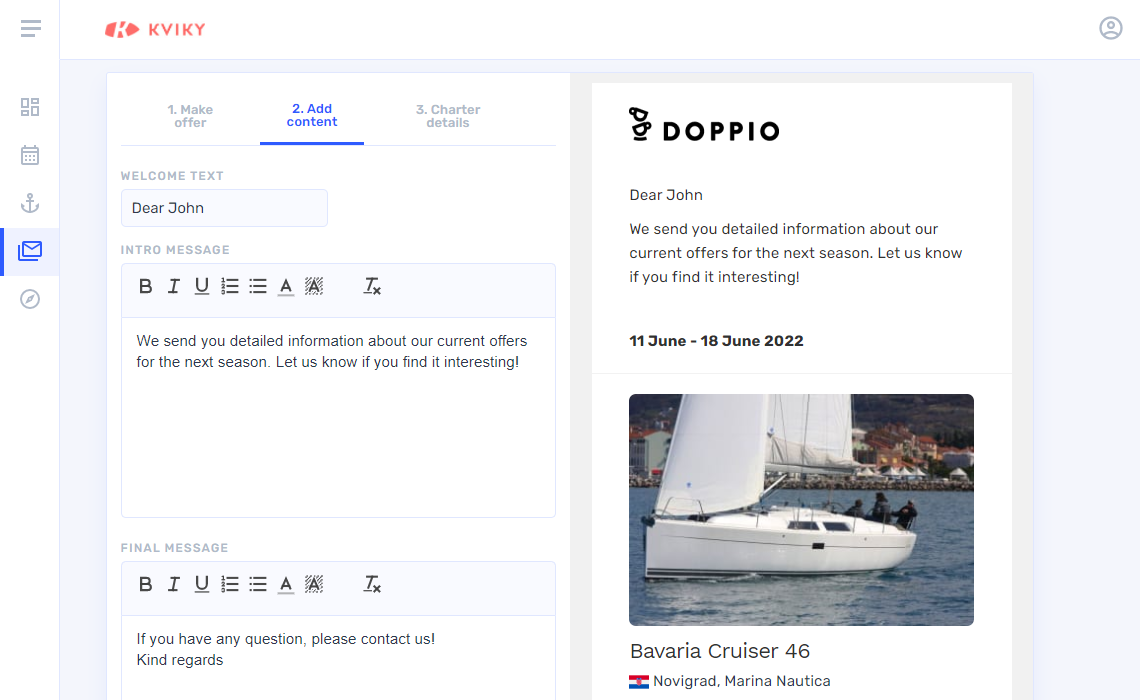 Marketing offers
Connect with customers!
Be in touch with customers and send nicely styled emails with current offers. Increase revenue rates with direct marketing.